OUR HISTORY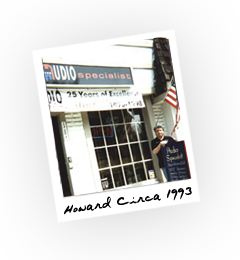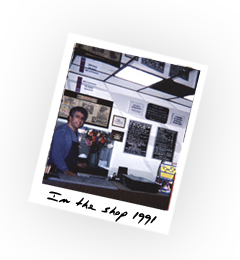 In the early '50s, Sigmund Bardach, a connoisseur of classical music, an audiophile, electronic engineer, and servicer was at the threshold of the audio industry (Hi-Fi, as it was then called), working at and seeking the best quality sound. Rubbing elbows with pioneers like Abe Cohen, Victor Brociner, Rudi Bozak, Stew Hegeman, Ed Vilchur, Paul Klipsch, Joe Grado, David Bogen, Bernie Kardon, and Sidney Harman. In 1957 he was working for the David Bogen Company in quality control in New Jersey and was relocated by Harman/Kardon to the San Fernando Valley to head the only warranty department on the West Coast.
His son Howard (two years old then) was observing and listening with keen ears, surrounded by good music and sound. The fascination and playfulness in audio grew from early on until he was old enough to take a serious step in training of electronics. HOWARD BARDACH, Owner of The Audio Specialist, attended Los Angeles Trade Technical College and received his C.E.T. certification from the International Society of Certified Electronic Technicians.
He is a member of numerous trade associations, including the AES, and holds seminars with students of electronics on technical and practical aspects of the industry. In the past he has appeared on the audiophile's talk radio show, KPFK's "In Fidelity", translating new technology and it's impact on the consumer in terms of service and maintenance of home entertainment components. The firm is an acknowledged and certified service center by the California State Electronics Association.
The Audio Specialist takes pride in personalized service, repairing and restoring quality audio and video components and professional equipment. Pre-owned reconditioned units are also available for sale. Your inquiries are welcomed at this complete Audio/Video Electronics Service Center.
In The News
Customer Reviews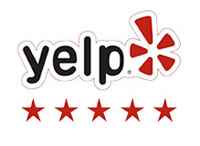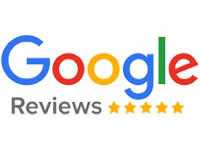 Howard,
I honestly don't think I could be any happier with my Marantz.
It is basically like brand new.
It was a 40-year wait for me but I now have the stereo I wanted since I was 13, and it's all thanks to you!

Brad

Greg O.
May 12, 2010
Howard, amazing! Thank you very much, listening to vinyl on the Kenwood now, is truly a feast of analog pleasure. Worth every penny and I'll be bringing you my Marantz soon.

J.G.
April 4, 2012
Did you here that everyone--"turntables!" It is NOT a dying breed because of HOWARD BARDACH's amazing technical skills and keen ability to sound and music which he LOVES. This owner and literally the magician of fixing and restoring all vintage equipment is amazing. In a day of modern technology why not return to our familiar roots of the "old familiar days" and visit and talk to the audio specialist and no coincidence that his store is named "The Audio Specialist." You will be HIGHLY satisfied and enjoy hearing music the way we used too! and even see for sale turntables that endured our years of playing our "records" and "single"s that we actually played and loved in our growing up years! Thanks Howard for all of your quality top-notch work at all times. You will always keep music in our hearts the vintage way!

"I have used Howard Bardach / The Audio Specialist for about twenty years. He has done great repair work for me over the years, on numerous amplifiers, CD players, Hi-Fi gear, etc. I recommend him to all my friends and clients. Keep it up, Howard, I hope to see you soon!!"
December 14, 2011
Rodney L.
hired Howard as a Electronic Technician in 1990, and hired Howard more than once
" What do you do when you need your high end stereo needs to be repaired? You call Audio Specialists. I have had several pieces of equiptment repaired over the years and not once did I need to bring it back for a second go over. I have been in his shop when Howard would need to take a telephone call from out of state to answer another technitions question. The depth of his knowledge and his passion for his work are unsurpassed. Remember when you need your stereo to work, Audio Specialtists."
December 7, 2011
Paul W.
hired Howard as a Financial Advisor in 2000
" I have used the Audio Specialist (Howard Bardach) for audio repair on numerous occasions with satisfying results.
His repairs on my Adcom amplifier, Kenwood KD500 turntable, and Spectro Acoustics amplifier have been unassailable.
Also, I have successfully recommended Howard for used equipment to my friends who were quite pleased with the units purchased.
I wouldn't hesitate to return to him for more of the same."
December 2, 2011
Tom R.
hired Howard as a stereo equip repair
"Howard is a rare expert in the field of high end audio equipment repair. I have dealt with him for almost 20 years now and he has always displayed the highest Integrity with great results. He is personable and meets the schedule that he gives you in this specialty market that is a vanishing breed. His vast knowledge of the history and quality of audio components is the best in the industry."
December 2, 2011
Barry K.
hired Howard as a High End Audio Repair
"Hi Fidelity repair is a real art and finding reliable experts is scarce. This is why the only person I trust with my equipment is Howard Bardach. Howard not only has a thorough knowledge in this field, but runs his business with such integrity, you'll feel confident with his recommendations whether to repair or not."
December 1, 2011
Dean Z.
hired Howard as a Audio equipment repair in 2010, and hired Howard more than once
"I've had numerous repairs done by Howard. I qualify his knowledge and expertise as impeccable. All work he's done for me has been flawless. I've recommended Howard to friends who have worked with him and are equally as satisfied with his work. I unequivocally recommend highly."
December 1, 2011
Gilbert S.
hired Howard as a Electronic service & repair in 2005, and hired Howard more than once